Top Categories
Consectetur adipiscing elit sed do eiusmod tempor incididunt ut labore et dolore
About Us
Learn & Grow Your Skills From
Anywhere
International College for Security Studies (ICSS) established under the aegis of Pragmatic Educational Society since 2010 has been offering various cybersecurity courses, training, and consulting services to students, individuals, government, and private organizations through our well-qualified, experienced, and professional trainers.
Expert Trainers
Online Remote Learning
Lifetime Access
Popular Courses
Pick A Course To Get Started
Testimonials
See What Our Students Have to Say
What better evidence could there be than what students have to say? We regularly conduct customer surveys and ask them if they would mind sharing some feedback.
View All
Icss is best the institute for ethical hacking and dcs course.Akshat sir is very good.
Gaurav Rathore
Student
I am feeling very glad to be currently enrolled in this institution for CEH preparation, as the ...faculty (Ankur Padhan Sir) and staff here is very supportive and available. The faculty is clearing minutest queries of mine laying a robust foundation for me to build upon my career in the cyber industry. I recommend ICSS to those who wants to secure their career in Cyber Security industry which is now growing all over the world . The trainers are well qualified and focused on hands on training with virtual labs available at all time. These conveniences completes it all for enthusiasts to grow.
Prince Augustine
Student
Hii to all, Harshit Gupta this side , ICSS INDIA is a good place for learning cyber security... training and Ethical hacking. i ,m having great experience in learning new things, all credit goes to my mentor mr. sohit bhati.i have learnt many things from him. He is so kind , helpful, great experience in this field. his way of teaching is best. i want to suggest all of those who is interested in cyber security and Ethical hacking , they can join ICSS INDIA.
Harshit Gupta
Student
Hello to all , My name is Rishabh Sharma . I have complete my Diploma in cyber security , Icss... is best institute for DCS and many courses provides it Like this - DCS ,PGDS , CEH/12,(certified ethical hacker) Etc . And All staff and teachers are very good , very helpful. Thanku so much Icss and Sohit sir and Nikhil sir thanku so much.
Rishabh Sharma
Student
Message from Chairman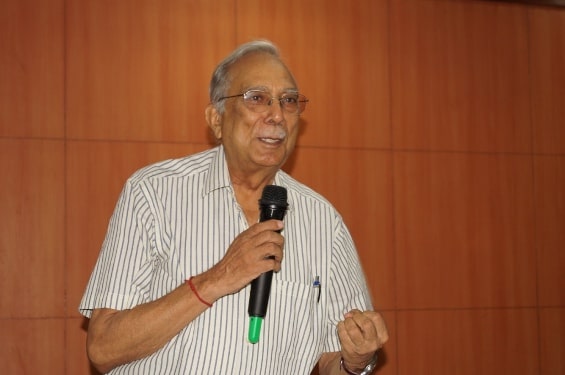 – Lt. General N.S. Malik, PVSM Retd.
(Retired as Dy. Chief of Army Staff in 1998)
In recent times, both physical and Cyber Security has become very important. We can't neglect physical security from the domain of Cyber Security. We come across various cyber-attacks due to digitalization. so for that reason, it is pertinent to look after the security landscape as a whole.
Moreover, our daily lives conducted online these days, it's astounding that the issue of cyber security is not more discussed. Only sporadically does the issue come up in national consciousness, usually during celebrity photo leak or a breach of political security. However, common cybercrime is much more prevalent than these occasional headlines suggest. Everyday, cyber criminals victimise people who shop, bank and send or receive money online. Needless to say, the ever-increasing innovation of technology is bringing a greater demand for professionals with sophisticated skills and a masters' degree in cybersecurity. According to Bertrand Liard, a Paris-based partner at international law firm White & Case, "Responding to cyder-attacks requires both a global vision and a fine knowledge."
ICSS has been set up to train & develop the security professionals for tomorrow. Keeping in view the requirements of such intensive training, ICSS has left no stone unturned to develop a campus of over 5 acres in Gurgaon and also have a corporate office cum training center in Delhi (Dwarka). Our training courses and facilities not only cater to youngsters who want to pursue a career in the security sector but also to professionals & organizations who wish to benefit from professional training in the area of security (Physical & Cyber). Having served the Indian Army, I have been dedicated to secure our country from any external threats. This phase of my life, I am dedicating to secure our country from present & future internal threats. I and our highly committed team have a dream to make our world safe and secure. I seek your good wishes and invite you to associate with ICSS to help us make our future secure.
Our Partners
Partner Accredited Training - ICSS
We collaborated with one of the world's top training organizations through our Accredited Training Partner Program to make that international training institutions and instructors provide students with the most current, relevant, and interesting educational materials available.
Latest Articles
Get News with International College For Security Studies(ICSS)
Digital Forensics is a comprehensive program offered by International College For Security Studies (ICSS).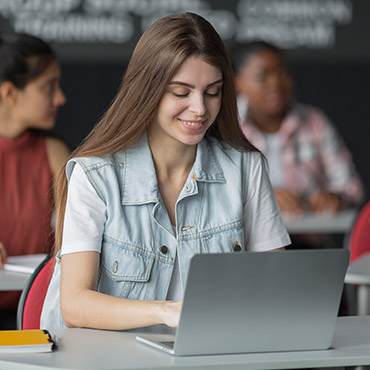 Endpoint Security Specialist is a unique program offered by International College For Security Studies (ICSS).
Security Infrastructure Specialist is a comprehensive program offered by International College For Security Studies (ICSS).